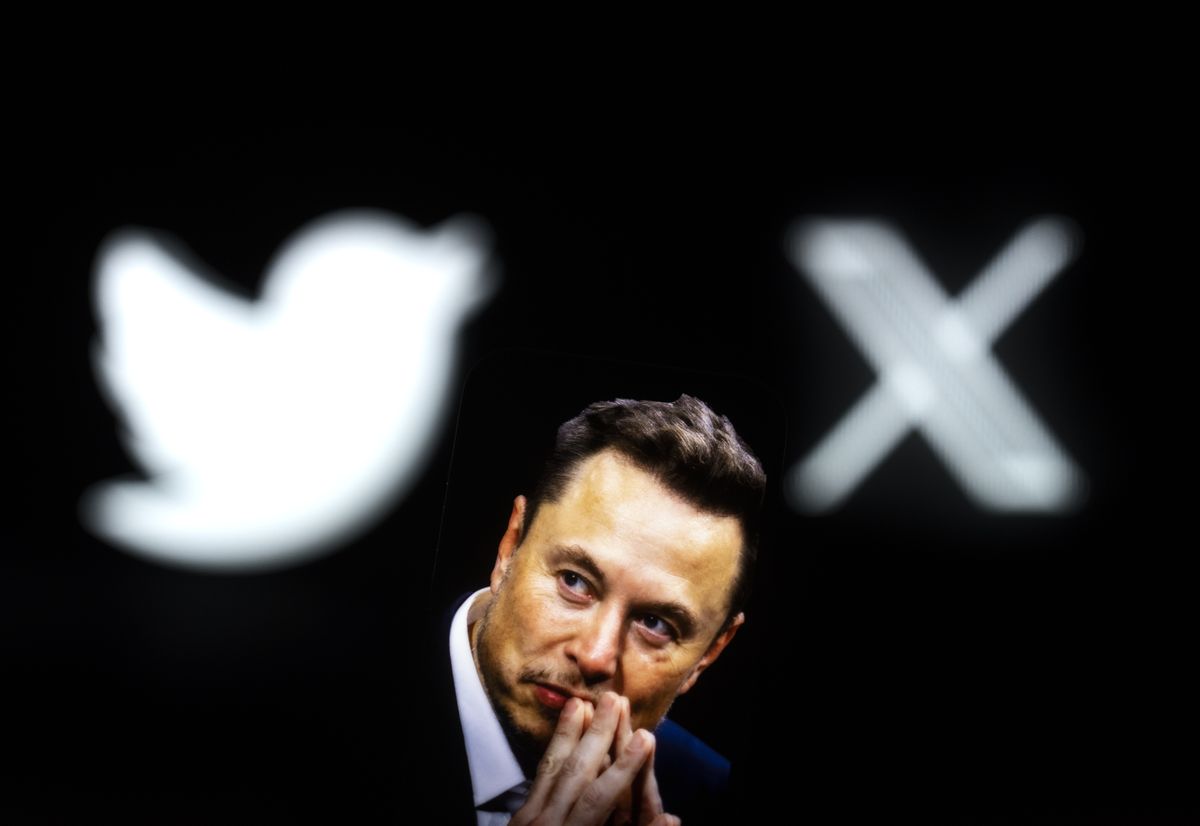 Twitter rebrands to 'X', and 7 other tech companies that changed their look
Twitter is expected to be rebranded under the new name 'X', a move that has prompted many to consider the business acumen behind dropping its globally-known branding.
CEO Elon Musk has cited examples of other 'super apps' like Tencent's WeChat as the kind of app that X will aim to become. WeChat supports instant messaging, video conferencing, subscription content, digital payment, and video games among other features.
"X is the future state of unlimited interactivity – centered in audio, video, messaging, payments/banking – creating a global marketplace for ideas, goods, services, and opportunities," tweeted Linda Yaccarino, CEO at X Corp.
"Powered by AI, X will connect us all in ways we're just beginning to imagine."
In the wake of the announcement, ITPro looked at other major tech companies that have revamped their brand, and this turned out for each.
Facebook Inc. officially rebranded as Meta Platforms Inc. in 2021, in a move to align the company with its goal of more closely aligning itself with the development of a 'metaverse', or virtual reality in which business operations can be conducted alongside recreation.
"Over time I hope that we are seen as a metaverse company," Mark Zuckerberg, chairman and CEO at Meta, said in a video announcing the change.
"And I want to anchor our work and our identity on what we are building towards. We just announced that we are making a fundamental change to our company," 
In the years since, the idea of 'the metaverse' has failed to materialize to a meaningful degree. Although the Meta Quest Pro is finally out, users have not flocked to explore the virtual tours achievable through the tech.
RELATED RESOURCE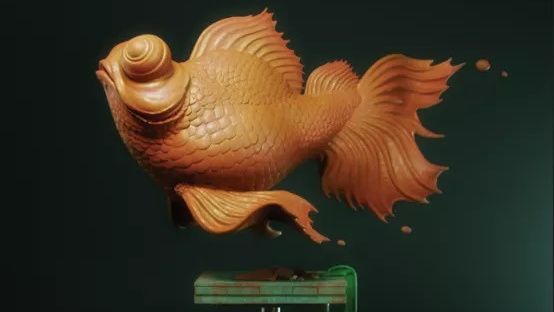 The ultimate guide to 3D
Evolve from 2D design with this Adobe Substance 3D ecosystem webinar. You will learn how easy it is to make the jump.
DOWNLOAD FOR FREE
In recent months, news around generative AI has overshadowed metaverse tech, with tools like ChatGPT and Bard eclipsing the still-unrealized promises of seamless virtual experiences.
To date, Meta's move has not been met with any obvious financial upside. The company's 2022 finances painted a worrying picture for the future of the firm, with billions of dollars locked into further metaverse tech investment.
While Q1 2023 results showed a 3% year-on-year bump in revenue, net income fell by 24% over the same period. 
In July, the firm launched Threads, a direct competitor with Twitter, putting it on more of a direct heading with the social media firm now known as X.
BackRub – Google – Alphabet
Before Google settled on its well-known company name, it was known as BackRub. It began as a Stanford web crawler project, led by Sergey Brin, Larry Page, Scott Hassan, and Alan Steremberg before becoming the search engine giant known today.
In 2015, the company underwent its second major overhaul with the announcement that it would restructure under a new parent company named Alphabet. 
This allowed the company to diversify its operations, maintaining Google search and product activity while also focusing on what it calls 'moonshots', extremely ambitious research projects. 
Today, Alphabet Inc. manages a number of subsidiaries, including Google, Google DeepMind, and autonomous car firm Waymo.
Another subsidiary is X, previously known as Google X, which is a research and development group aimed at launching 'moonshot' technologies. 
ITPro has approached X for information on its name in light of Twitter's decision to rebrand under the letter.
Alphabet continues to report [PDF] revenue growth, with Q1 2023 seeing a year-on-year revenue rise of 3%. Like other big tech firms, however, Alphabet has also reported a negative impact on its business amid a tough economic climate. 
Net income fell 8% over the same period, with the company having shelled out $2.6 billion linked to workforce reductions across the quarter in line with the pattern of big tech layoffs.
Research in Motion – Blackberry
The well-known tech firm was founded in 1984 as Research in Motion Limited (RIM) and continued to operate under this name until 2013.
It became widespread due to its line of pagers and later cell phones. The devices, which carried a trademark QWERTY keyboard rather than the more common telephone keypad, became business staples due to their ease of use and access to emails alongside texts.
The big rebrand took place after a series of four stinging quarters of successive losses and coincided with the launch of the company's first fully-touchscreen smartphone.
RELATED RESOURCES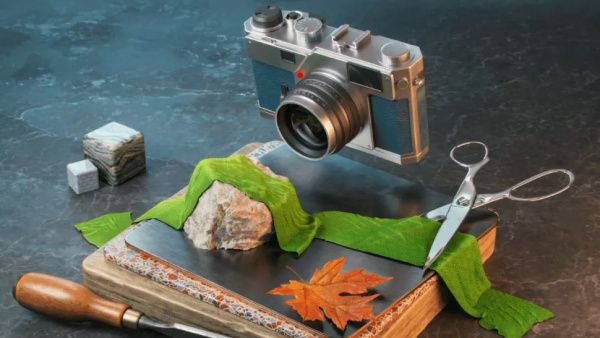 Breaking down the barriers to 3D design
Keep up with the changing demands within the design industry. Watch this webinar to find out about 3D design
DOWNLOAD FOR FREE
While it was hoped the rebrand would help to reassure investors, businesses, and consumers alike that the company was dedicated to its devices and to improve name recognition, it failed to have a significant impact on company finances.
Once the business phone of choice, BlackBerry struggled to compete with the rise of the smartphone. According to Statista, the firm's market dominance fell from around a third of all devices in the UK in 2011 to just 0.1% by the end of 2021. 
In 2022, the company announced that it had officially discontinued its QWERTY phones, and would be killing all future support for its phones.
BlackBerry now specializes in cyber security, and in its latest financial statement reported [PDF] steady revenue growth.
Twitter's rebrand as X links back to Elon Musk's time at PayPal. The household name in financial tech started life in 1998 as Confinity, a digital wallet firm founded by Max Levchin, Peter Thiel, and Luke Nosek. 
Two years later, this would be merged with X.com, an online banking firm founded by Elon Musk alongside Harris Fricker, Ed Ho, and Christopher Payne. The resulting company was named X.com, and Musk served as CEO for several months before being ousted by the board and replaced by Peter Thiel.
PayPal is now a widely-used online payment platform. In its most recent earnings report [PDF], PayPal announced 9% revenue growth year-on-year, with a total payment volume of $354.5 billion.
Isis – Softcard
This short-lived joint venture between AT&T, T-Mobile, and Verizon sought to be a rival to Apple Pay in providing users with the ability to perform contactless payments.
By 2011, the company had lined up a number of smartphone manufacturers willing to adopt its system, including HTC, LG, and Samsung.
Formerly called 'Isis', the company rebranded to 'Softcard' in 2014 after its old name had unfortunately become identical to the terrorist group Islamic State of Iraq and Syria (ISIS).
Google acquired Softcard in 2015, choosing to kill all of the company's services and roll its intellectual property into its own digital wallet, Google Wallet.
McAfee Corp. – Intel Security
McAfee has had a colorful history of name changes. Founded by John McAfee under the name McAfee Associates in 1987, it fast became one of the most well-known names in cyber security. 
For a period in the 1990s and early 2000s, the company operated under the name Network Associates, before returning to its original name in 2004.
Intel acquired McAfee for $7.68 billion in 2010, and in 2014 the chip giant announced that it would drop the 'McAfee' name altogether, rebranding the company 'Intel Security'.
This name lasted for two years before Intel sold its Intel Security assets to TPG in 2016. The private equity firm brought back the McAfee name, and the company resumed independent operations.
10gen – MongoDB
The open-source database program MongoDB started in 2007 under the name 10gen, under a closed-source model.
By 2013, the company had changed to an open-source approach and changed its name to MongoDB, with 'mongo' standing in for 'humongous' and 'DB' as short for database'.
Since its small beginnings, the firm has grown to become a competitive entity within the software market. In its Q4 2024 report, it announced a 29% year-on-year growth in revenue, with a total of $270.8 million in gross profit.